About Us
Plastic is a versatile material that finds its use in almost every industry, for producing a large variety of products. Using this versatile and fine textured material, we are making numerous products for food, hygiene and other industries. We are Sandeep Plastic Industries, indulged as a manufacturer and exporter in the industry.
We are bringing forth Paper Ripple Glass, Plastic Wiper, Paper Cup, Ripple Glass, Food Packaging Plastic Container, Green Plastic Dustpan, Transparent Plastic Spoon and a host of many other plastic products in standard designs, dimensions. We are making aforesaid products available in packing sets of diverse quantities to ensure customers get hands on products in desired quantities.
Supreme quality plastic, sourced from reputed vendors is used for creating various plastic products. Plastic made household products are checked on requisite quality standards. In-house quality testing is done using modern equipment, which helps us assure our global clientele for robust quality, cost-effectiveness and flawlessness in our range.
Quality Is Our Prime Focus
Quality related requirements of customers in plastic products are well met by our company. We are one of the trusted production companies of household plastic items like Food Packaging Plastic Container, Plastic Wiper, Paper Cup, Paper Ripple Glass, Ripple Glass, and Green Plastic Dustpan. We have quality monitoring and assuring experts at our company to look for perfection during products development. Apart from this, quality checking process takes place, post production, to ensure flawless in finish, design and structure products are delivered as promised.
Our Brand- Shree
We are promoting our quality assured plastic products range under Shree brand name. Since inception in 2000, we are serving our collection under this name and getting appreciation for the same. Our brand promises excellence and cost-effectiveness in each product and this makes us a respected company globally.
Why Choose Us?
Sandeep Plastic Industries is proudly meeting clients needs pertaining to high quality standards of plastic products. We are famous in Indian and Foreign region for not only our quality line but also for the following:
Making transparent deals
Pricing all products reasonably
Customizing products for bulk orders
Safe packaging to promote secure shipping
Timely delivery and high standards of service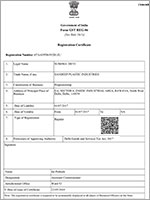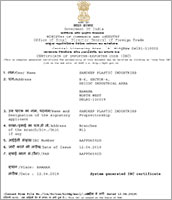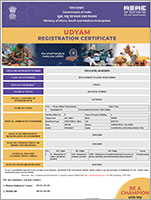 Read More